Day 2 - Meaning behind my blog name...
Well, I would like to think this is self explanatory, but I'll talk about it anyway. I wanted to come up with something different than just "The *insert last name* Family". I figured since my blog is mostly about the girls it would be good to center the title around them. Sometimes we call Brooke, Boo, so I came up with Brookie Boo. And I have been calling Molly, Molly Moo, since before she was born. And together "Brookie Boo" and "Molly Moo" just flow.
On to Halloween! We did a mock Trick or Treat run in our neighborhood on Saturday. And when I saw mock run, I mean we only went to one home. Around here they do certain days for certain towns, and TOTing is always from 5-7. Dustin's aunt threw a Halloween party that night so we dressed up the girls, and ourselves, and headed over there for the night.


The Farmer and his Cow!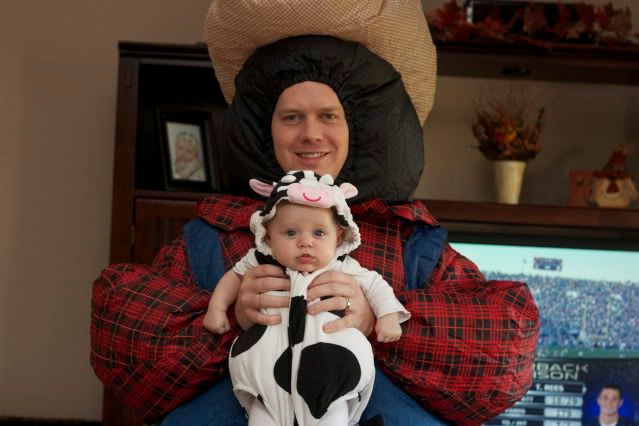 Brookie Boo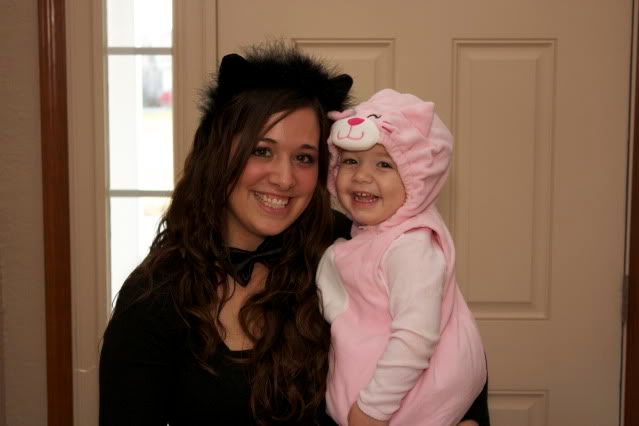 Molly Moo!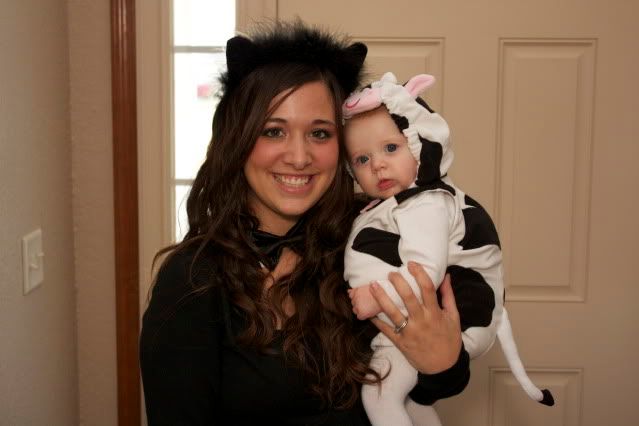 How funny is Dustin's costume?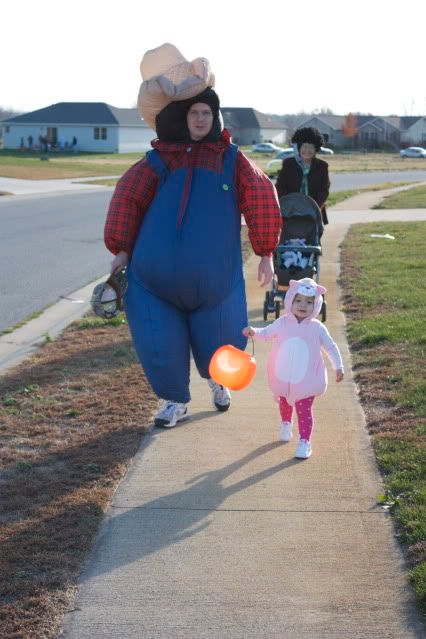 Dustin's sister and I went as a "Best Friends" locket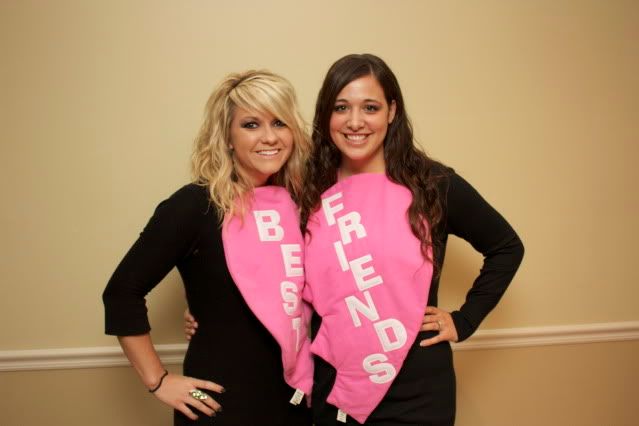 Sunday we went to our friend's house a county over and had our girls TOT together. Teagan and Brooke have become quite the little buddies over the past 2 years so we knew they would have a blast going together.
Getting ready to go!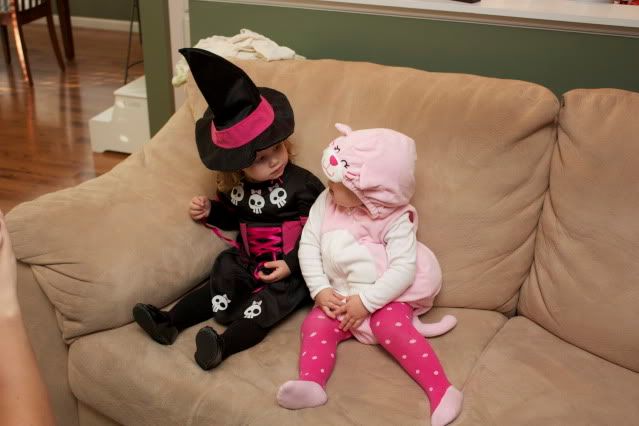 Brooke was excited about all the candy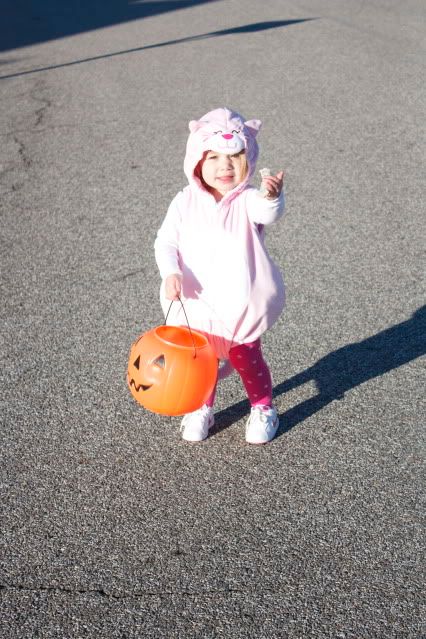 How adorable is this?!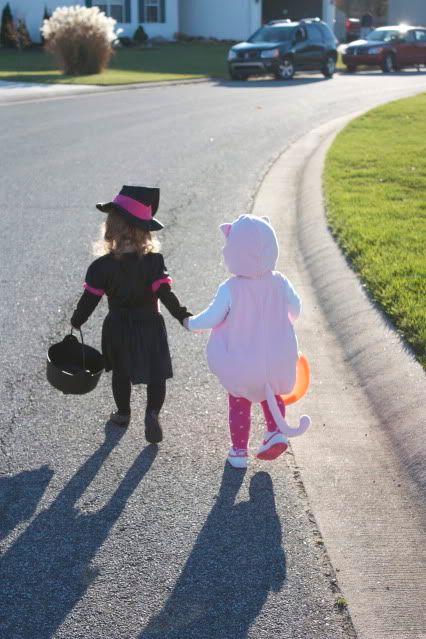 Action shot