Do not fret, pictures from Christmas morning will be coming soon. I took so many that I need to narrow it down! I meant to do this last week but got caught up, so today I am going to do a Christmas Tour. 3 days after Christmas...
First I need to show off this wreath that I made last night. I waited for the after Christmas sales and still couldn't find a deal on a wreath I liked. SO I decided to save some money and get crafty. $9 and some hot glue later, I have a brand new wreath for the inside of our front door!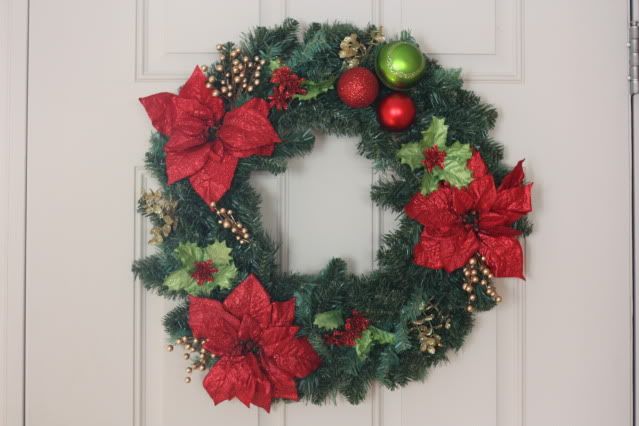 Our tree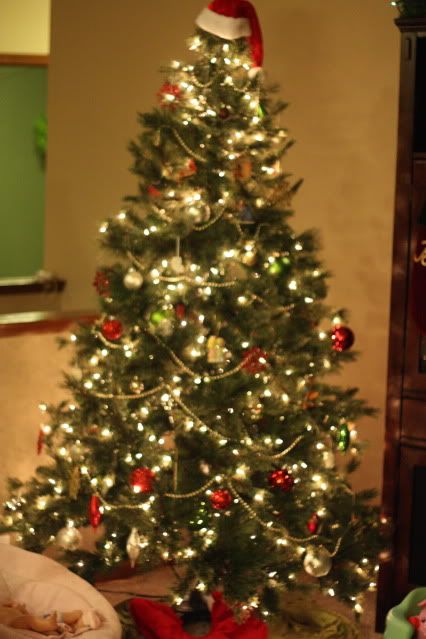 Brooke's 1st Christmas ornament, with the stock picture still in it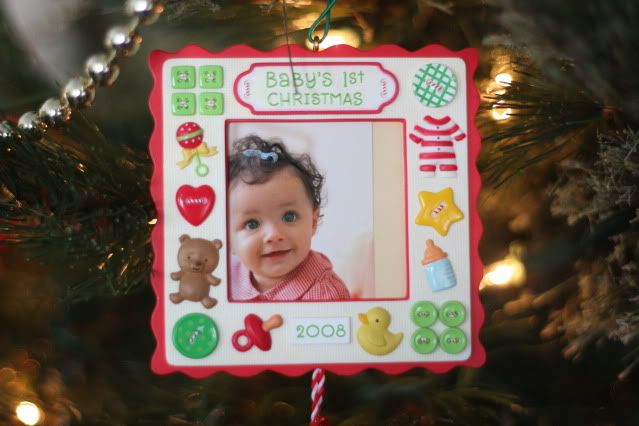 A skiing dachshund for Jake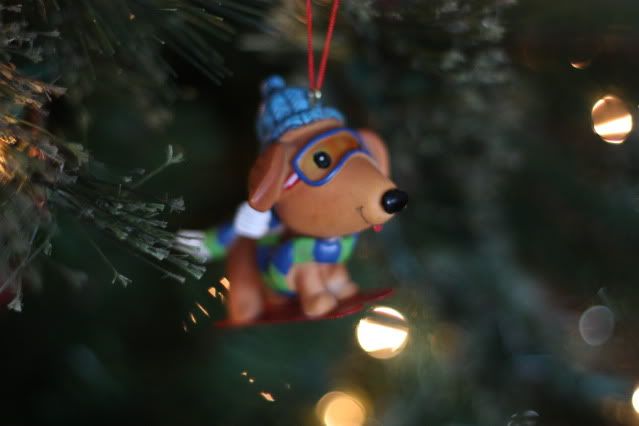 ESPN Elves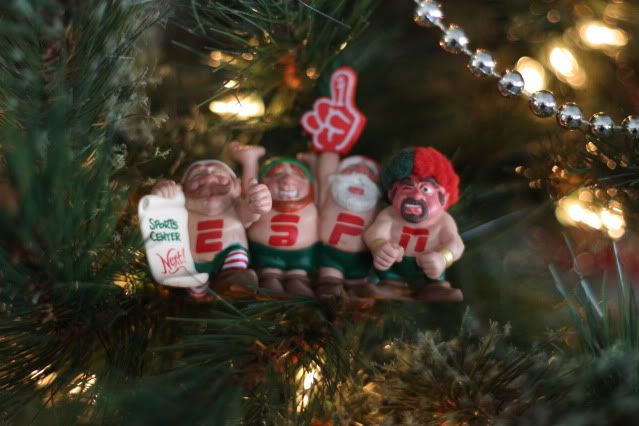 My secret santa from my online forum got me this! BEST ORNAMENT EVER!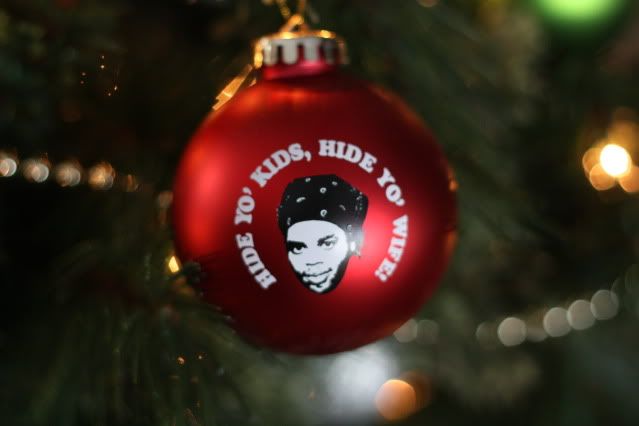 Our new personalized stockings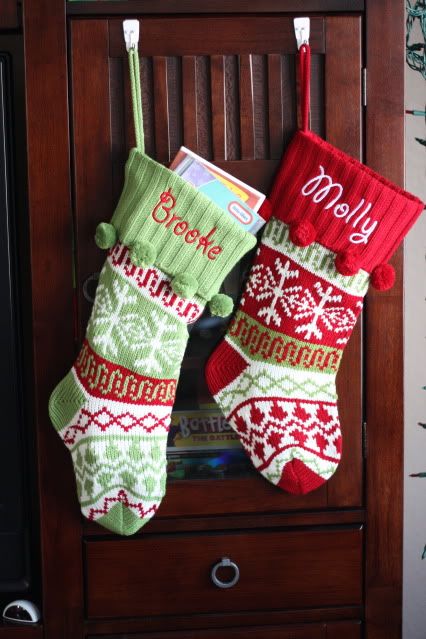 A giant ornament above the dining room table. See me in the reflection?
The flower arrangement I put together. I matched the wreath to it.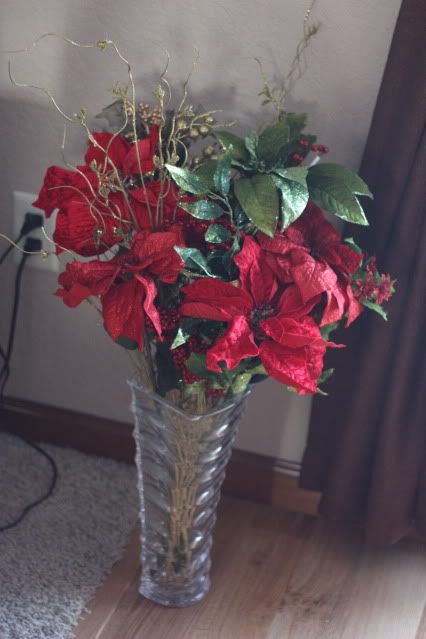 Our Willow Tree Nativity set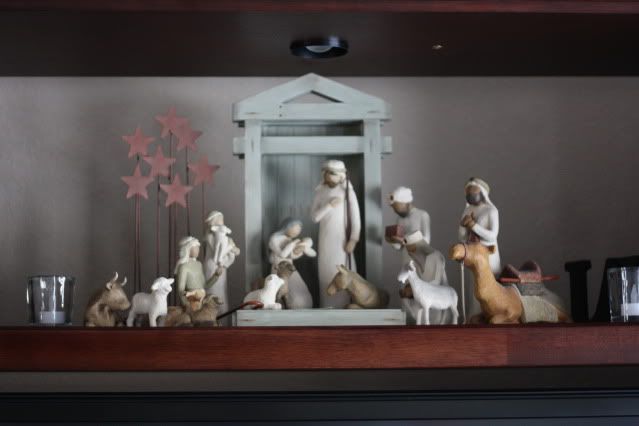 Brooke and Molly's Little People Nativity set