Every night Brooke starts to get antsy around 5pm. She knows that Dustin will be home soon, she knows that dinner will be ready soon, and she knows that she will get some one on one time with either Dustin or myself. But last night it was an annoyed antsy. The kind where she starts whining and asking for things that either don't exist or are in another language. All of her wonderful toys are suddenly boring and me merely suggesting we read a book ends up in it getting thrown across the room. So we improvised.
Molly got a new stroller...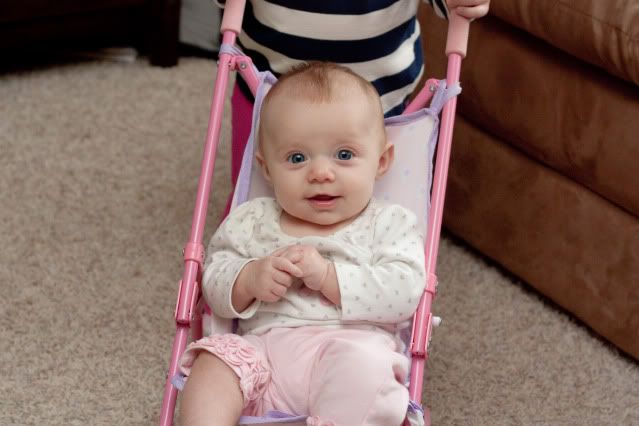 And Brooke got a new doll...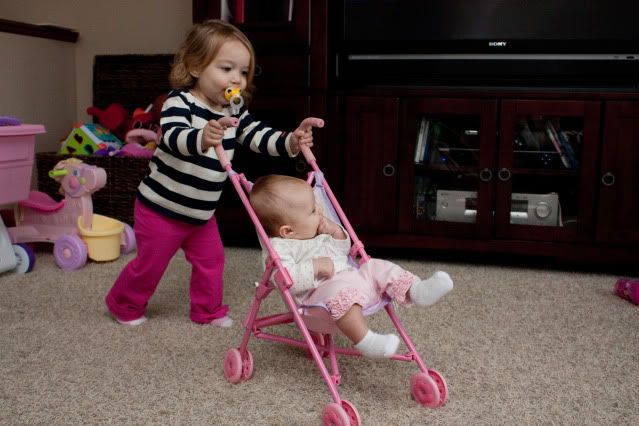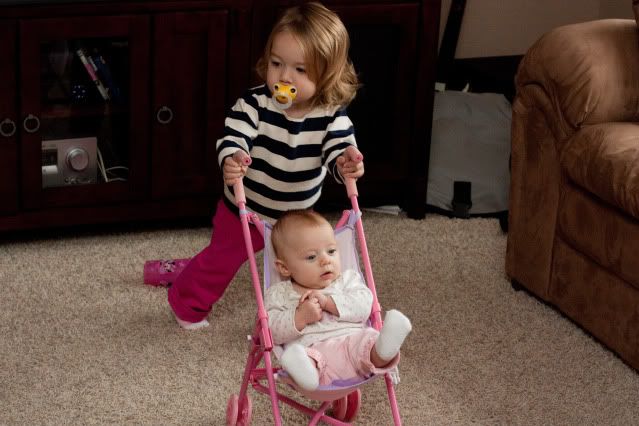 And just for fun...