It is a good day if I can get Brooke to take a nap. I am not sure where she gets all her energy from but she can go from 9am-9pm with out so much as an eye rub. I do make her have at least an hour of quiet time in her room. I remove her wipes [lesson learned] and lock up her dresser cabinet before I shut her door. She normally reads books, plays with her little people toys, and if I am lucky, she will fall asleep on the floor for a while. But every now and then I forget to lock up the cabinet and she takes her revenge out on me.
:: insert shrieky horror music here ::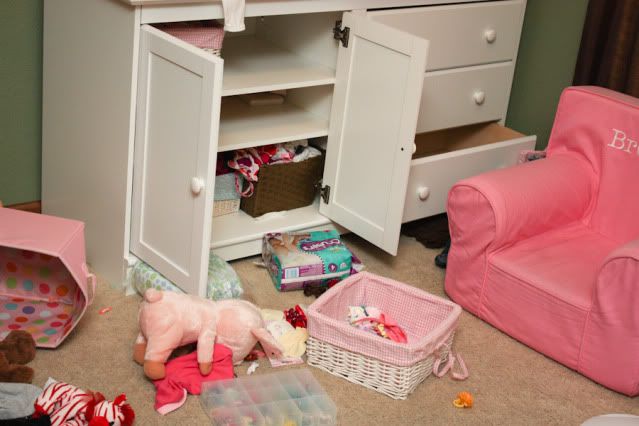 Apparently she didn't want her pants nicely folded and put away...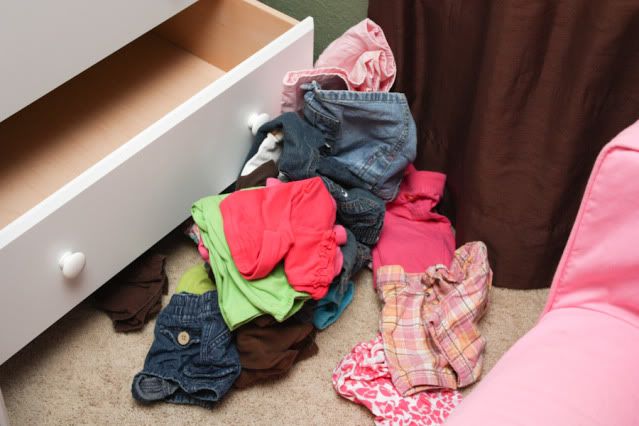 Hair bows/clips EVERYWHERE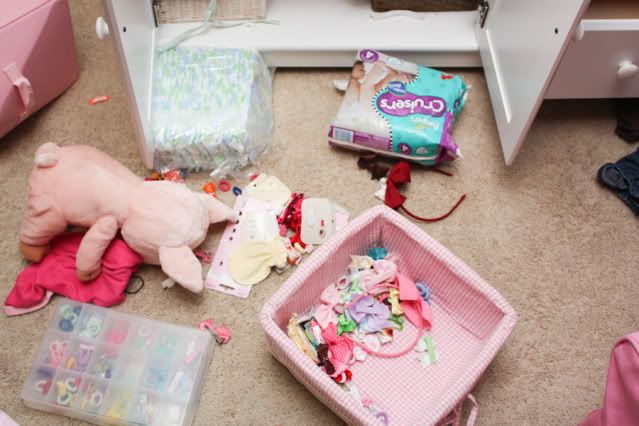 Stuffed animal carnage, littered with random clothes and hair bows/clips
The culprit.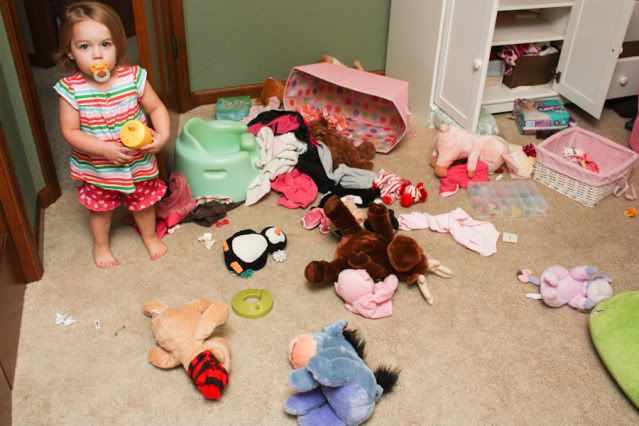 THANK GOD I took the wipes out...