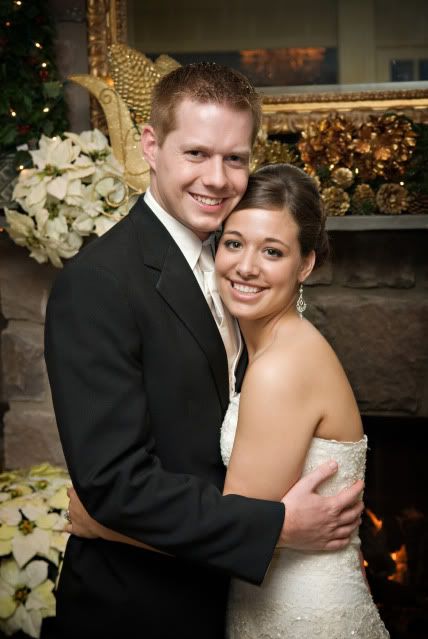 Lena asked me to share more about how Dustin and I came to be. I don't think I have ever shared this story on here so I am dedicating a whole post to it. I give partial credit for us meeting to the varsity baseball coach at my high school. You may be thinking, "But I thought you met in college?" Why yes, yes we did. But when I was a mere freshman the coach approached me and said "Jess, how would you like to keep stats for the baseball team?" Baseball, boys, and getting out of class early? Yes please! I spent the next four years keeping stats for the baseball/softball teams and when I got to college I decided to see if I could carry my skills over. I emailed Taylor's head baseball coach and he said he would be happy to have a baseball manager. The rest of the credit goes to Dustin's best friend, Trent. See they were both on the Taylor baseball team so they knew who I was at that point [being the only girl on the field] but past numbers and baseball hats I couldn't tell Adam from Eve. Trent invited me and my roommate to come hang out one night and that is where I met him. Dustin. A tall, funny red head in serious need of a hair cut [which he eventually got].
Our first official picture together. Hello back of throat!

This about sums up our relationship...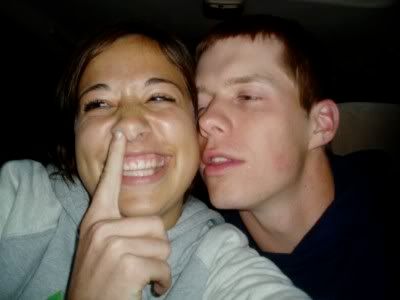 From this point it is a lot of me pursuing him and him being clueless for a few months. I still did things with my friends and participated in Freshman activities to become better acquainted with the school. But when I could I would show up places he was, or stop by his room during open house just to say hi. He eventually, with the help of his wing mates, caught on to me fancying him. I think the final thing that pushed us into becoming a "couple" was when he invited me home with him during J-term. A huge ice storm hit our county and our school had to close for a few days due to no power or running water. So Dustin and I, along with one of my friends and a few of his teammates, headed north for a few days. It wasn't long after that that we become official...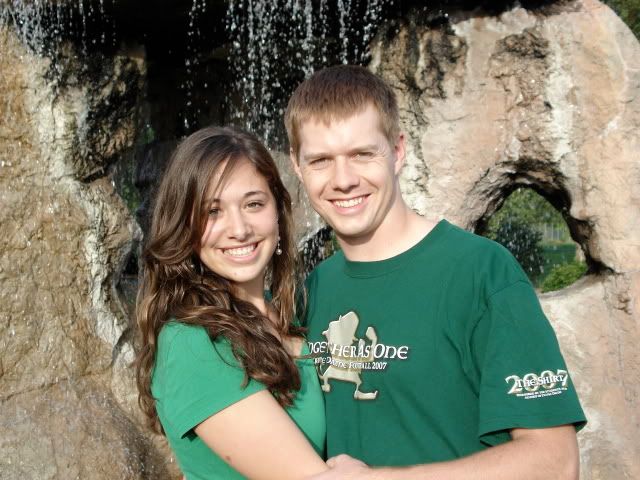 Fast forward 2 years to Christmas 2006.

I was at home anxiously wishing it was the 27th because that was the day Dustin was flying into Philly. My dad had to go "into work" for something that afternoon and my mom spent a good amount of time being angry at him for it. We were going to my Uncle and Aunt's house that night so being the fashionable person I am I put my hair up and threw on sweatpants and an Eagles jersey. Yeah, I looked awesome. At some point my dad wandered into the house and went upstairs to talk to my mom. A few minutes later the doorbell rang. I am thinking "Who the heck is here?!" I wait for either my mom or dad to come down and answer the door but all I hear is, "Jess, can you answer that?" As I get closer to the door I see someone in a suit. I figure that it is a Jehoviah's Witness and prepare myself to kindly turn him away. I open the door and there stands Dustin, dressed in a suit. Because I was oblivious at the time I opened the door and said, "What are you doing here?" He then proceeds to propose to me. I don't remember what he said, and I do know he forgot to get down on one knee, but I remember being over the moon happy! We went inside to greet my parents who were in on the whole thing. My dad's trip to "work" was a trip to the airport. My mom even had to lie to my Aunt and tell her that we could only come for dessert because they chose to not tell a soul about our coming engagement.
This was a reenactment, by the way....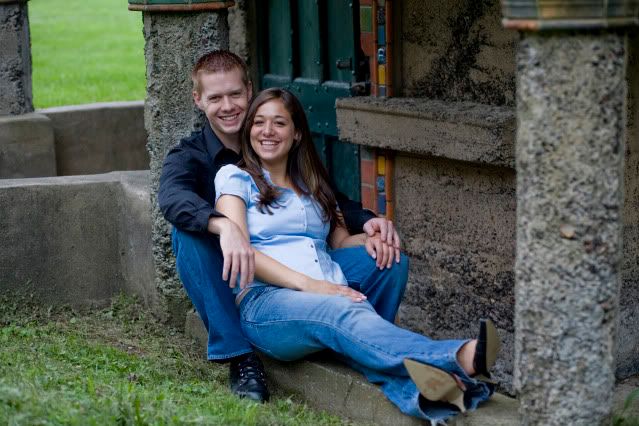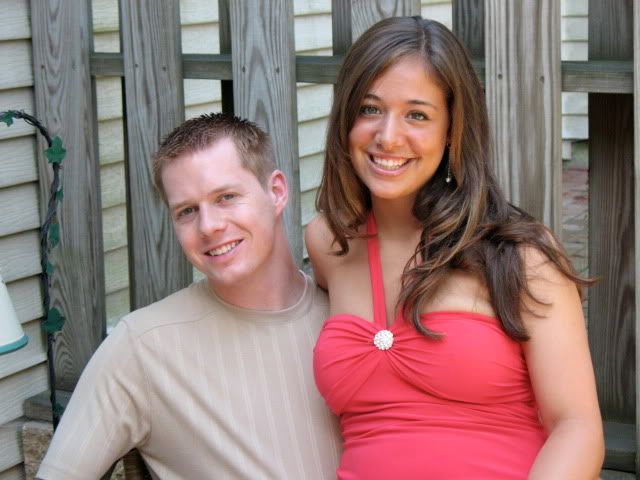 And almost 3 years after we started dating, we were married....
So there you have it. Wuv, twu wuv. Mawwage is what bwings us togethew. [The first person to reference where I got this from gets a free headband from me. I'm not even kidding, this is how much I love it...]