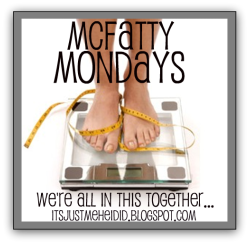 I dislike Jillian Michaels. A LOT. Her vicious stare and her words telling me, "You need to push yourself harder. Don't come here and expect to slack off!" Sometimes instead of her voice I just hear hissing. I did the 30 Day Shred three days in a row and it felt great to exercise. I took Sunday off because, well, Jillian is not invited to my Sunday afternoons. I also took today off because I am feeling under the weather. I did however replace those work outs with 2 miles walk outside, so I still got some exercise.
Another change I have made is my eating habits. I am still not doing as well as I would like to do but I have almost completely curbed my before bed snacking, and I have replaced my hershey's chocolate bars with Weight Watchers ice cream bars!
I am also trying to figure out how to get one of those weight loss graphs to make this post look much more interesting than it is...