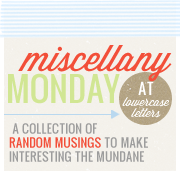 one.
If you haven't started following my
photography blog
yet, you should! You can also follow me on
Facebook
, just sayin'.
two.
The Flying Rat Part II. Dustin caught the first flying rat, which looked suspiciously like a moth. I've decided it was a decoy placed here so that we wouldn't find the true culprit. This baby...
I swear he followed us to my ILs house. With this picture it is hard to capture the horror that is this thing because there was no way I was getting closer than ten feet. Trust me when I say that this baby was probably bigger than my hand.
three.
The second horror at my ILs house.
Sugar used to have a personality that lived up to her name, or so I've heard, but old age has turned her wicked. It probably has something to do with her lack of hearing, bad eye sight, aching joints, and missing teeth. That pink around her mouth? Yeah, toothless gums.
four.
I didn't inherit my mom's green thumb. Has anyone else managed to kill all of their flowers this summer? Because I did. I have tried to be diligent about watering them on hot days and making sure they are placed in the correct amount of sunlight/shade ratio. This is my first year planting flowers and maybe my last. I meant, I just spent $50 on something that died a week later. That is 50 goldfish I could have had the privilege of naming and then flushing.
five.
Molly still isn't walking, but she can push herself up to standing from the floor with out holding on to anything around her. I think that if she just tried she would take off running, but she is content to be carried. My aching back hopes she learns to walk before Kindergarten. At least the elementary school is less than a mile away.
six.
Speaking of Molly, I took her one year pictures on Saturday, here is a preview. :)
seven.
One month until we leave for the Carolinas. One month until I need to spend the majority of my time in a bathing suit, bent over none the less as I chase toddlers. SO that means one month to achieve some sort of weight loss goal. Hello gym, we are about to become great friends.