Back in February I made a post with some ideas for Brooke's
big girl room
. Some things have changed but I think it came together nicely. Her room is not 100% done but I think it is picture ready! We decided to keep the green from her nursery even though I would have rather painted. I could change room around once a month though so Dustin has to keep me in check.
Here it is! I had the owl painting lower but Brooke was able to stand on her bed and try and pull it down, so up it went!

Reading corner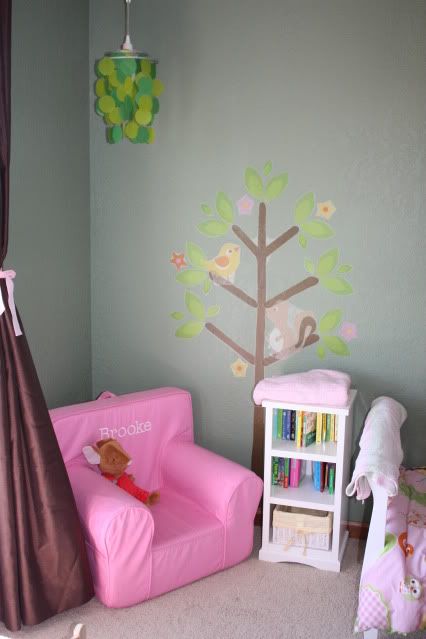 Her bed with all of her lovies, pacifiers, and her favorite book. We actually don't use the comforter or pillows yet, we use the blankets at the end of the bed. I made it just for the pictures.
Her horrible unorganized closet. I actually wish she had less closet and more wall space. Crazy, I know?!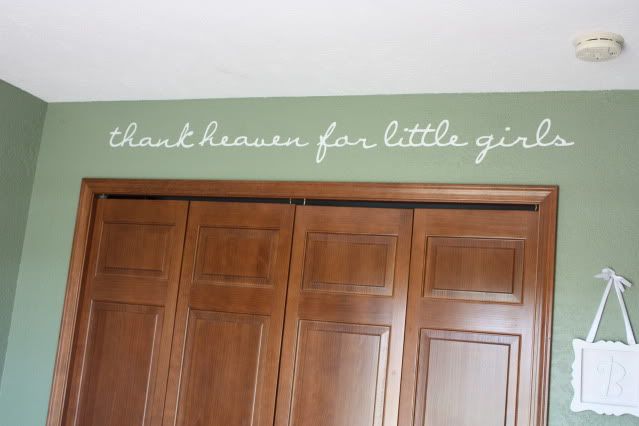 The toddler bed is made by Dream On Me and I ordered it from Amazon. The bedding, decals, wall art, and decorative pillow are all apart of the Love & Nature collection at Target. The dresser is made by Sauder and we were lucky to get a steal on it during a going out of business sale. The book shelf was Dustin's when he was a baby. The chair is from Pottery Barn Kids.