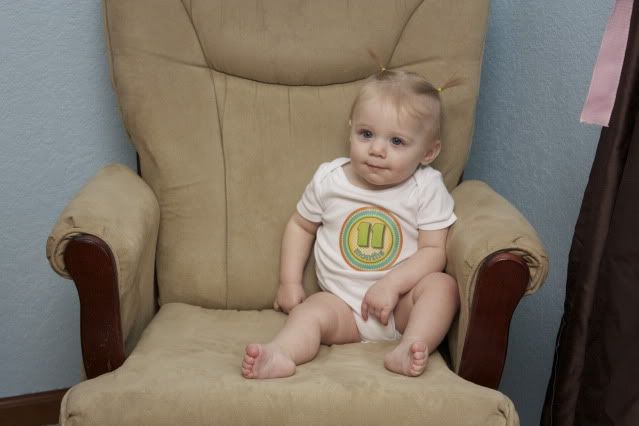 Our "last" monthday celebration. Technically I have a 12 month sticker for pictures but really she will be ONE YEAR OLD! I cannot believe we are already at this point. It feels like just yesterday that
Brooke
was turning one. I attempted some stat taking yesterday...
Weight: 20 pounds, give or take ;)
Height: 29 inches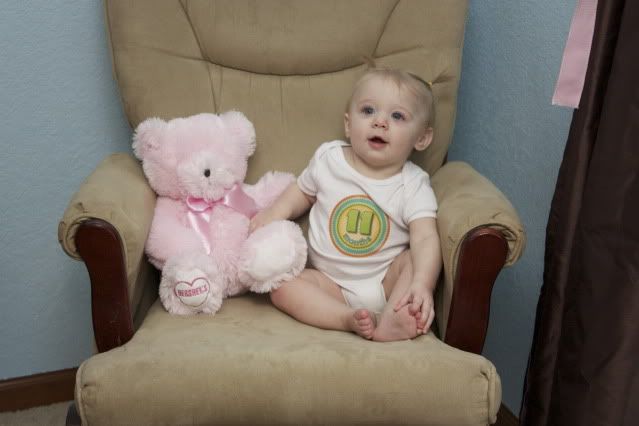 Molly is definitely our talker and not our walker. Brooke was walking by this point but not saying much, but Molly is very vocal. She says Mama, Dada, Uh-oh, Ta-da, Che [cheese], Breh [Brooke], and I think she may say Dog, but that is up in the air. She loves to wave at people.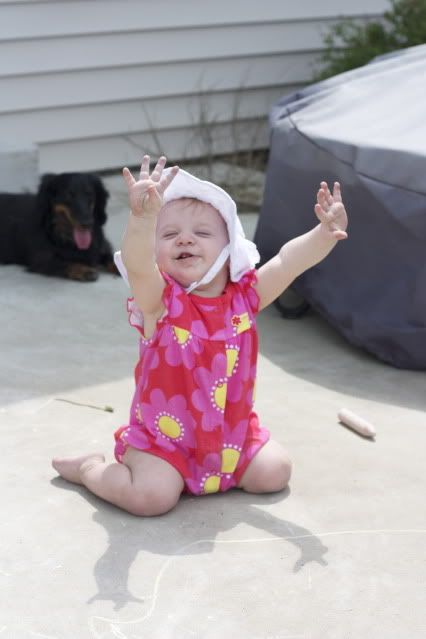 She loves to play "So big!" and claps her hands afterward. Molly is our little daredevil. She loves to be swung around and flipped upside down. She will even go down the slide by herself! Of course we have to catch her at the bottom but she scoots her little booty along at the top until she is soaring down in giggles.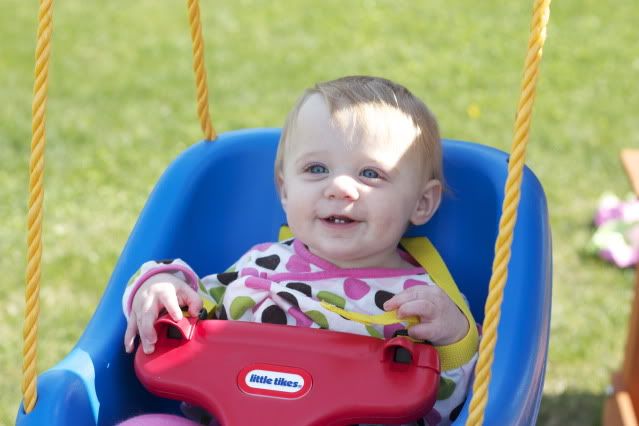 Molly LOVES bathes. If she hears the bathtub turn on she will come crawling at lightening speed from anywhere in the house. I love hearing the sound of her thumping down the hall. She also likes to poke around in the fridge and freezer, so I have to be quick when getting things in and out. Molly also loves her big sister Brooke and they spend most of their day playing together, or at least Molly pretending to do what Brooke does. Brooke has been good about including her and sharing her toys... most days.