Wednesday afternoon we packed up the car and headed east to Philadelphia! I am not sure if it is mentioned on this blog but I grew up in the suburbs of Philly and my whole family still lives there. Normally I would not choose to travel so close to the end of my pregnancy but I was a bridesmaid in my high school best friend's wedding, and I deemed it important. Thursday we ate at my favorite hoagie place and then went shopping with my mom, which was nice. I cannot explain how much I miss the shopping in Philly.
Me in my bridesmaid dress... 34 weeks pregnant

Friday and Saturday was tied up with wedding activities. We had the rehearsal on Friday night and thankfully my parents watched Brooke so we were able to enjoy it in peace. Saturday I headed over to the bride's home bright and early in the morning for hair and make up (sounds like a movie set!) and to start off our day. It was a great wedding and I wish I had had time to take more pictures!
Sunday we went to my brother's house for a cook out and just to hang out. Here are some pictures of Brooke and her cousin Luca.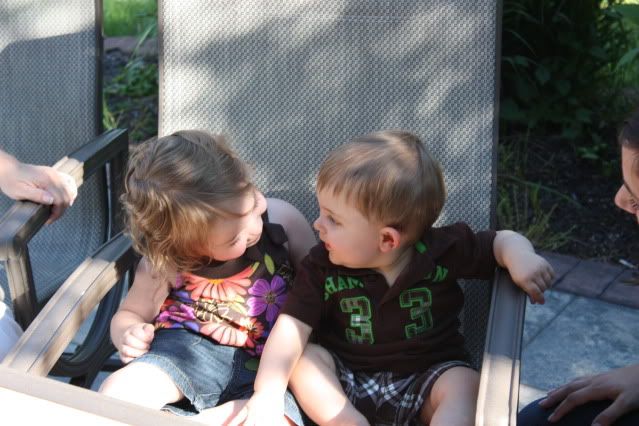 Isn't he adorable?