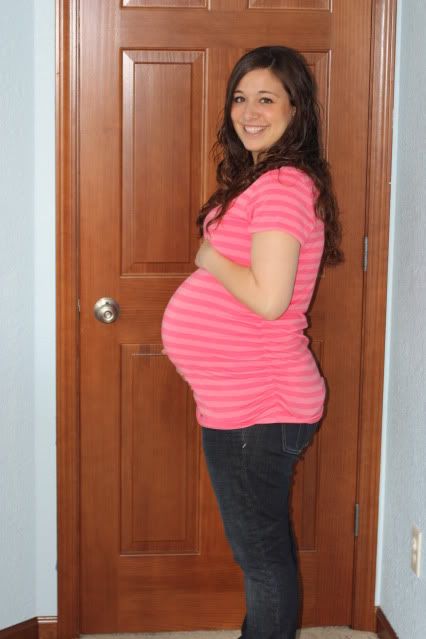 Pregnancy:
34 Weeks
Weight Gain:
30lbs so far, definitely passing my goals!
Sleep:
It would be great if Brooke didn't wake up in the middle of the night and knock on her door loudly!
Gender:
Girl
Name:
Molly Grace
Feeling:
Exhausted and ready!
Health:
Still doing well as far as I know. We'll find out at my appointment on Wednesday.
Movement:
She is so high it can be painful at times. She also spends most of her time transverse which can get pretty uncomfortable when she stretches out.
Belly:
My stretch marks are starting to spread into new ones. Boo!
What I am looking forward to:
Finishing the nursery and reaching full term.
What I miss:
Margaritas. I think if you go back in my pregnancy posts this is my most missed item.
And just because I think this picture is hilarous...