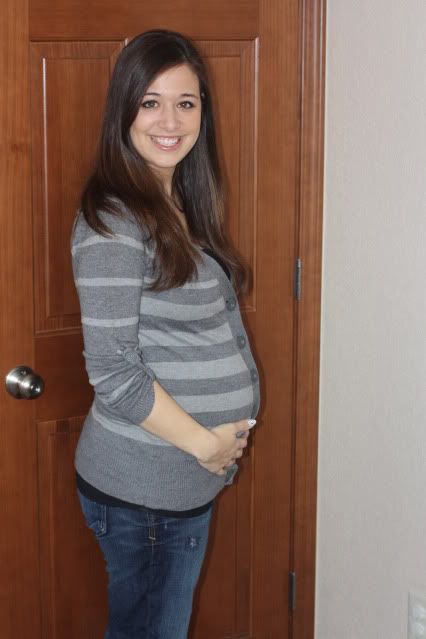 How far along?
22 weeks
Total weight gain/loss?
I am afraid to talk about this! I was doing so well up until my ultrasound but in the past 3-4 weeks I have gained about 7-8 pounds. OH MY GOSH. I know it is apart of the pregnancy process but it is definitely shocking. That puts me around 10 total, depending on what the doctor's scale says. I should put my own scale away.
Maternity clothes?
I wear a few. Dustin says they look kind of funny on me with the extra material around the belly, but I am figuring it all out.
Sleep:
Doing well. I don't even wake up to use the bathroom yet!
Best moment this week:
The snow melting a bit so I can walk and get some exercise.
Food cravings:
Peanut butter. Maybe that explains my weight gain?
Gender:
Precious baby girl.
Movement:
Tons of movement, she is all over the place.
What I am looking forward to:
Spring
What I miss:
My body. I am not trying to sound selfish, I just do.