This past weekend was quite eventful. We spent ALL last week working on a surprise birthday video for Dustin's sister and we got to debut it Saturday night at her party. It was also a fiesta theme which meant two of my favorite things: enchiladas and margaritas! Sunday we had our friend's Matt and Randi and their daughter Teagan over for dinner and a play date. We have been quite busy around here!
Brooke and her Auntie Jena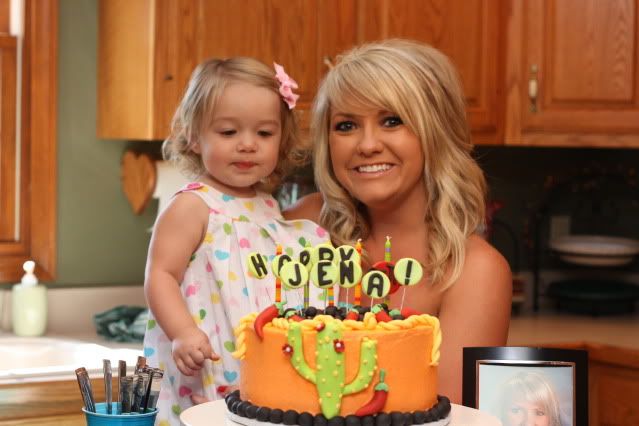 Dustin and Jena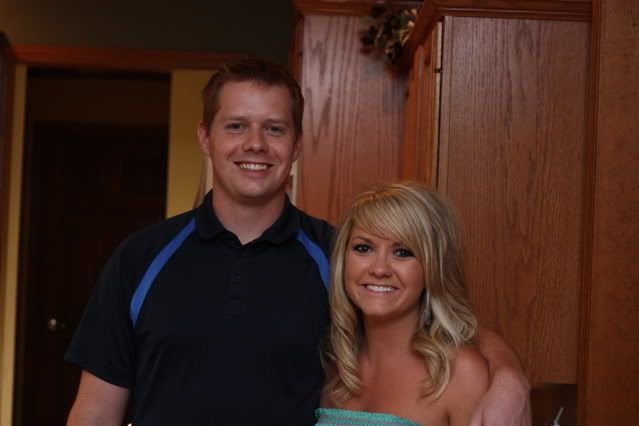 The girls in their matching outfits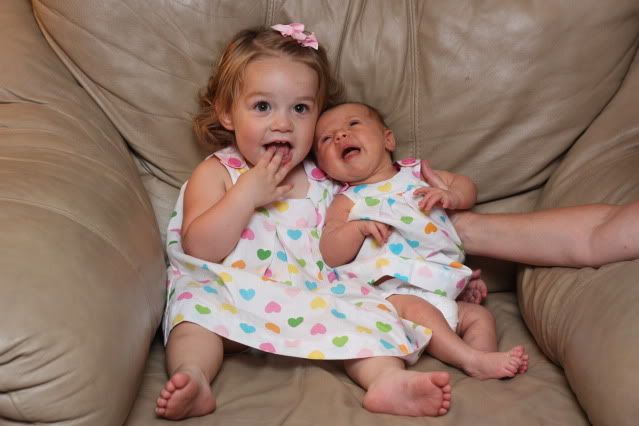 Sunday- What, the girls wanted a drink! ;)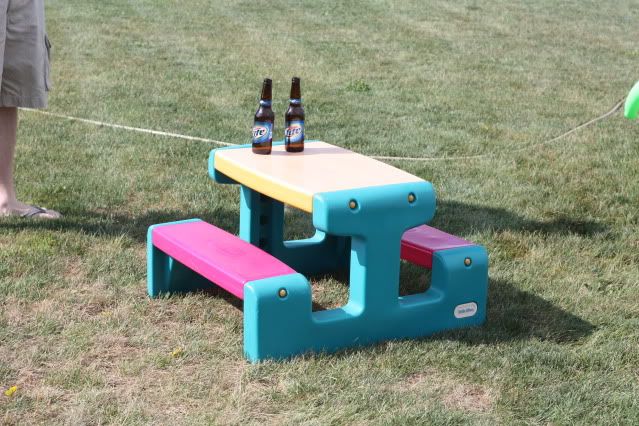 Something in the picture is not right!