But my stomach is not. [more on that in a moment]
To say that I am doing a lot is an understatement. Being home with the girls is a lot on its own. They are at the age where stepping away from them for a minute can mean shampoo on the carpet, hot chocolate mix on the couch, cream of wheat on the dog, and so on. This means that every day chores don't get done like they used to. The girls naps start at different times and I have about an hour from the time Brooke goes down until Molly gets up, which means shower and lunch!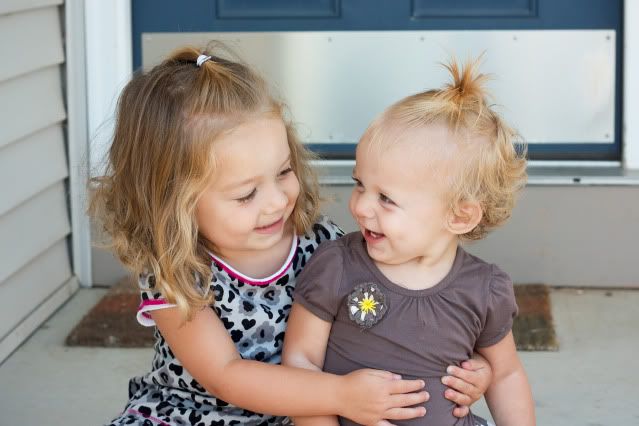 It is fun but busy!
Then we add in the Photography business, which has been great. I love meeting new families and babies and capturing special moments in their life. It has been an awesome experience. Here is a picture from a recent shoot.
Then we add in work. I got a job as a cashier/hostess at a local Amish restaurant. It has been a ton of fun and I really love what I do. I go in around 5pm at night and sometime do not come home until 9:30. I have been working four days a week, plus most of the day Saturday so there goes the rest of my time!
Then we add in my hobbies. I like to read and write and I refuse to give that up! I try to find time for at least one of those each day. It keeps me sane and happy.
So why is my stomach empty? That was a bit of an exaggeration, but I joined Weight Watchers on Friday. I have been in a weight loss slump for the whole year now, and have actually gained some weight. Enough is enough! These 20 pounds are getting kicked out the door. With inspiration from my friend Ashley at
The Stauffer Shenanigans
and Alyssa at
The Heystek Family
... I think I can do this!