The week was perfect weather wise. We had one morning of rain but it cleared by lunch so that we could still have some time on the beach. The girls loved the beach, which I was very thankful for. I have met babies who refuse to touch sand or who are terrified as water, which can be normal, but I just didn't want to deal with that! Getting them ready and down to the beach was a production, and then of course Molly kept getting sand in her eyes and would freak out. They mostly just played in the sand or in the baby pool under the cabana tent. Brooke went into the water with my cousins a few times but we never ventured that far with Molly.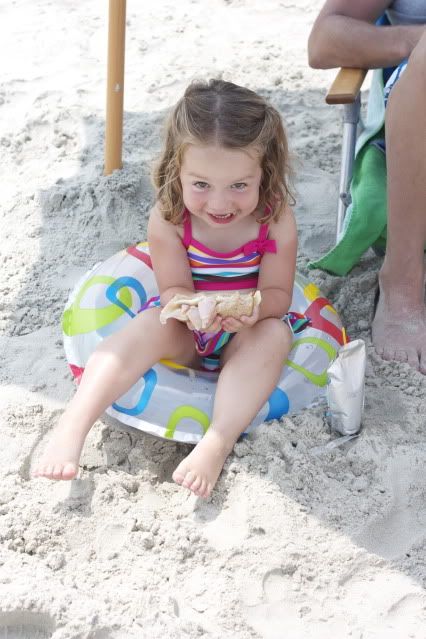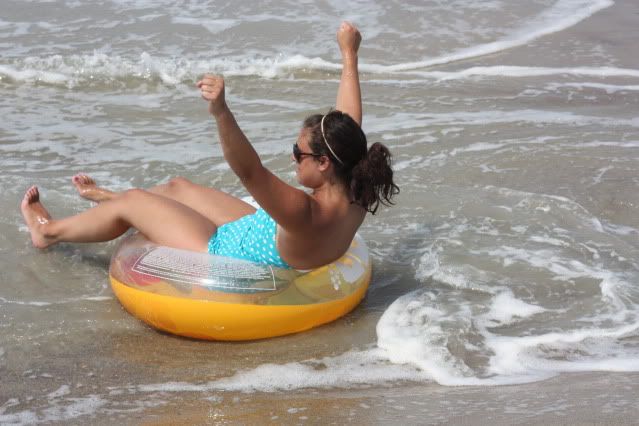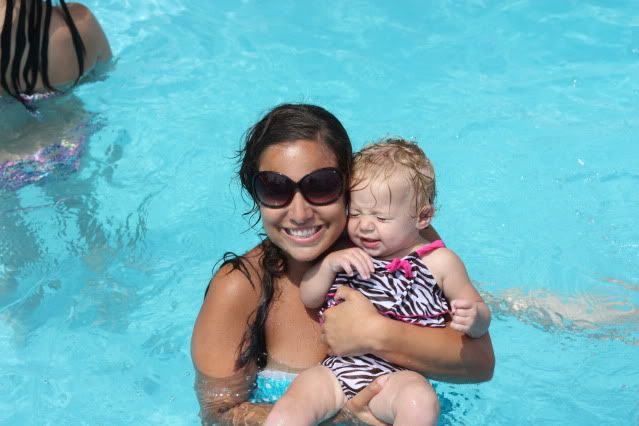 Our house was awesome, as usual. We had a pool so we would come back from the beach in the afternoon and soak in the pool for a little. Brooke did really well swimming around in her puddle jumper, but Molly wasn't the biggest fan of the pool. Each family took a night to cook [we did a taco night on our night!] so we didn't eat out or anything. We did go miniature golfing one night and we took Brooke with us. She stayed up a couple hours past her bedtime every night like a champ.
Then it came time to leave and we managed to make it home in seventeen hours this time. :: sigh ::
We'll see you again soon North Carolina. Til 2013...