Molly turned 9 months on Tuesday [which was spent driving 12 hours in the van from Philly back to Indiana, that blog post is coming soon!] and we had her pediatrician appointment this morning. She is in the 25% for weight at 17lbs 11oz and 75% for height at 28.5 inches. Looks like our girl is going to be tall and skinny! She had a great check-up and all is well.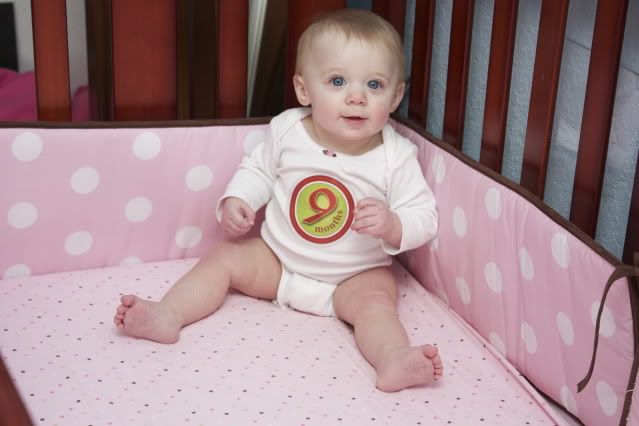 Molly is crawling all over the place now. She was doing an army crawl for awhile but finally figured out how to add those legs. Now she can boot scoot almost as fast as I walk, at least it seems that way when I put her in the family room and by the time I get out of the bathroom she has already torn apart half of Brooke's room.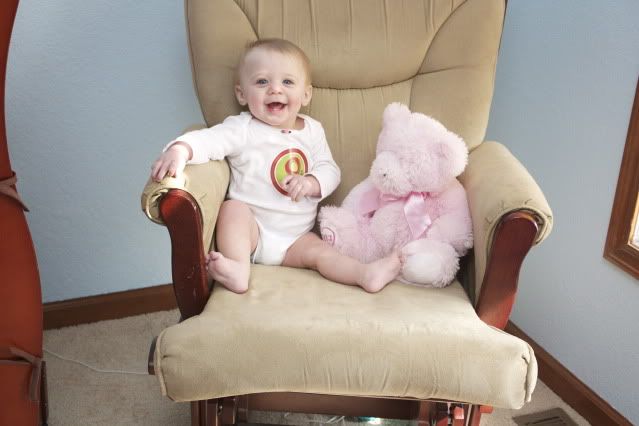 She has
one
tooth. Yepp, just one. She has had it for a couple of weeks now and it doesn't appear that any more are joining it any time soon. Poor girl.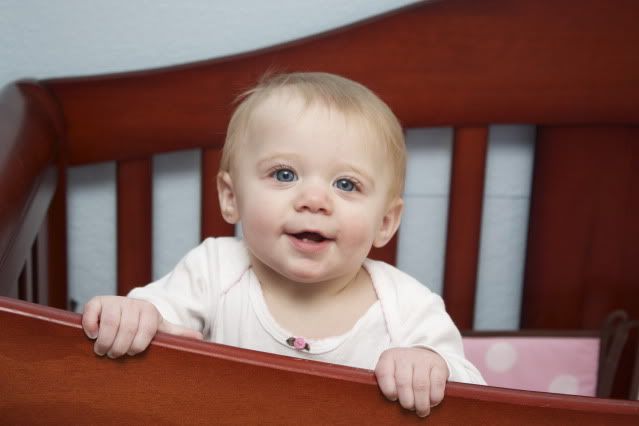 Molly has a mind of her own and will let you know when she isn't happy with you. She will scrunch her nose and yell at you if you have offended her in the past minute or so, and will continue to do this until she feels like forgiving you. It is actually kind of cute.
Dustin and I have decided that she is going to be taking her formula to Kindergarten in her thermos. The girl refuses to eat baby food and thinks puffs and mum mums are the most disgusting things ever. Perhaps she likes finer dining, we'll have to shoot for salmon and steak soon.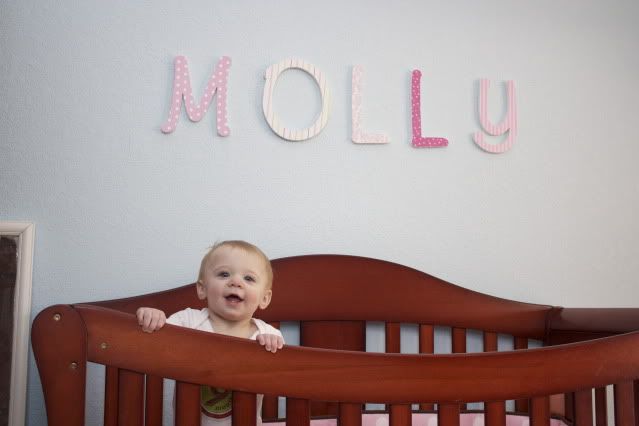 Happy 9 Months Molly Moo!